Make someone happy today and send a gift baskets, flowers or cookie bouquets!
ST PATRICK & EASTER BASKETS ARE HERE! Check out your store!

Note: more Easter baskets coming soon!
10 NEW GIFT BASKETS THAT ARE ON SALE!!
We just added
10 NEW
GIFT BASKETS to your store! You can locate them under "VIEW SPECIALS"
Reminder: We just added
10 NEW GIFT BASKETS THAT ARE ON SPECIAL
to your store!!
Let your customers know about our gift baskets that are up to 30% off. Sales is a great way to drive traffic to your site..after all, who doesn't like a sale!

Here are some flyers and emails to send to your customers (or potential customers):
"30% off" sample emails & flyers:

Sample emails:
http://www.labellabasketstraining.com/flyers.html
Sample flyers:
http://www.labellabasketstraining.com/emailtemplates.html

___________________________________
Is our Business Difficult to do?
Lately, I have heard so many people say how difficult building a business is. "Its hard." "I can't get any opt-ins." "I can't get people to sign up or buy my products." "This just isn't for me." "I didn't know how difficult it would be."

Well, I am a single Mom of three who, before joining the direct sales family, held down two jobs. I would get up at 4:00 in the morning and not get to bed until midnight most nights, after returning from my part-time retail job, packing lunches, checking homework and relieving my mother, who helped out with the kids.

That, my friends, is difficult.
It is difficult always having to lower your dreams to meet your means...
___________________________________

Sign up for a free daily dose of inspiration & Motivation

___________________________________



LBB Bookstore
http://astore.amazon.com/labellabaskets-20
___________________________________

TAKING A RISK IS OFTEN YOUR FIRST STEP TOWARD SUCCESS
If you don't take some risks, you won't get the chance to succeed.
While you are trying, you are winning.

The law of averages is on your side.
The more you try, the greater your chance of succeeding.
Never get discouraged.

Every wrong attempt is another step forward.
People that make no mistakes usually don't make anything.

Make up your mind not merely to overcome a thousand obstacles,
but to win in spite of a thousand defeats.

Your mistakes are stepping stones to success and your installment
payments to victory.

You can't be a winner and be afraid to lose.
________________________


Our dream was to build a company that would give people the opportunity to start their own online gift basket and flower business without the large investment, headaches and risks. Dreams do come true!
La Bella Baskets.
WE WOULD LOVE TO FEATURE YOU!!!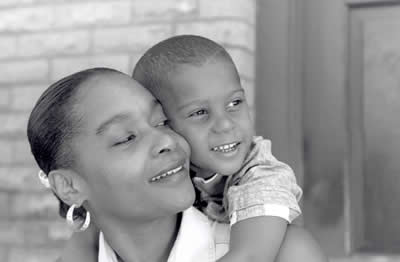 Some of the best insights come from letters that we receive from our consultants. We want to share your stories and inspirations with the La Bella Baskets Community. Write an 200-300 word article about yourself and inspiration for 2010. (word document format) along with a .jpg photo).



Suggested details:

Your name
Your hometown
Your family

Your 3 top goals for 2010
Your inspirations
Your big learning from 2009
Interesting tidbits
Your past challenges
Your Successes
Your Fears
Your Breakthroughs


Articles will be featured in upcoming LBB newsletter. Happy writing.






Never doubt yourself. You can overcome anything. All you have to do is
overcome the limits that others have placed in your
heart. Janis R.
Newsletter 3/8/2010

Spring is in the air and we are super excited about the celebrations that spring time brings . There also several major holidays just around the corner!
We encourage you to get ready for April! April will be amazing!. Below you will find new sample emails that we recommend emailing to your customers. You want to remind them of our specials!
If you want to market to businesses, now is the time to start working on building those relationship. Businesses are great to obtain. They order frequently and they can generate a great income for you year after year. :-)
Mia and I truly admire all of you for building your business. We are convinced that winning at the game of business takes more than being the smartest or the best educated. It's an individual's drive and passion that counts. The person who takes action, stays focused on completing the (critical) task, and lives life fully engaged--personally and professionally--is the true success story. The people I'm talking about constantly challenge themselves and go after what they want with zest.
To achieve your goals, what you have to do is be strategic, plot your course, and then take action in spite of not knowing all the answers. By committing 100% to your business, engaging in thoughtful, high-level activity every day, and infusing others with a sense of urgency, you will succeed.

Have an amazing week building your business and as always, contact us if you need anything.


To your success, Janis & Mia

NEW:

Sample "Email Templates"
We just added three new email templates that you can forward to potential customers or existing customers.
1st email:
Speggtacular savings! save up to 30% off selected gift baskets!
2nd email:
:
Celebrate Easter - order a special gift basket today
3rd email:
Military Gifts for the special people that are serving our country.
To obtain these emails, subscribe to our email templates at:
http://www.labellabasketstraining.com/newestemailtemplates.html
Gift Basket & Flower Testimonials


Singing Daisy Duck $24.99
My 7 year old daughter received the Plush Duck, that sings You Are My Sunshine. It is adorable. I plan on promoting for Easter. It is so soft and my daughter sleeps with it.
Letha Wilson
-----------------------------------------------------------
I recently ordered a "congratulations" basket for my nephew. It arrived very quickly...faster than I expected! My sister said that my nephew was THRILLED with his basket and was so proud of it. My sister went on and on about how lovely it was and what great attention was given to the wrapping of this basket. (This one had glass items in it...they arrived in perfect condition!) Thank you LBB for making my nephew's day, impressing a whole family, and for making me even more proud to be a LBB consultant!
Lynn Kemp

----------------------------------------------------



Hello, Mia and Janis
My friend got her basket today and she LOVED it..Today is her birthday..she had to go to a funeral today and the Basket she said is the ONLY thing that uplifted her spirits, and her
husband said that was so nice of me to do that for her. And, she told me thanks and to tell you both thanks as well and to let you know she just received it at 4pm EST and is so thrilled
and its beautiful..
Thanks Mia and Janis for making the Baskets soooooooooo Beautiful that it put a HUGE smile on my friends face today! Now I'am smileing..
Blessings,
Patricia Hartfield
Send your Basket or flower testimonial
Daily Dose of Inspiration and Motivation


Subscribe to La Bella Baskets free daily dose of inspiration and motivation and feed your mind.
Only when you grow, everything around you grows.
get growing today
Home Office Deduction

Did you know that simply owning a homebased business you receive HUGE home office deductions?
Here are two great articles that will educate you about why we all need a home based business.
Capitalizing on your Home-Based Business
Home Office Deductions
START SMART...FINISH RICH
(free audio that will teach you how to grow your income)

Best CD to listen to:
Start Smart, Finish Rich Audio CD
To listen to call visit:

http://www.byoaudio.com/play/WB15jX0k
Regrdless of your age or economic status, your path to finishing rich is simpler than you think. In this exclusive audio interview, David Bach takes the "FinishRich" wisdom that has sold nearly 3 million copies of his bestselling books and reveals the simple steps to becoming an automatic millionaire.
Simple, clear, concise and empowering, this must-have audio is for people of all ages. It lays out an easy game plan that will head you in the direction of real wealth.
The FIVE questions to ask yourself in determining your millionaire potential
Why direct selling gives YOU control over your income
How to create "MOMENTUM MONEY" with direct selling
Why direct selling is an effective way to distribute products and services
ABOUT DAVID BACH
David Bach is the author of the bestselling books The Automatic Millionaire, Start Late Finish Rich, Smart Women Finish Rich, Smart Couples Finish Rich, The Finish Rich Workbook and The Automatic Millionaire Workbook. Nearly 3 million books are in print! He has appeared twice on The Oprah Winfrey Show to share his strategies for living and finishing rich and is a regular contributor to CNN's American Morning. David Bach's FinishRich seminars are the leading financial seminars in North America, having been taught by thousands of financial advisors to more than half a million people.

TESTIMONIALS
"David's automatic approach to building wealth is a simple process that ANYONE can follow and duplicate. This CD is a great addition to any direct seller's tool set." - Jeff Olson
Welcome to our new consultants!

We are so proud of you for building a business that belongs to you and your family.
| | |
| --- | --- |
| Aaron | Crawford |
| Ana | Pereira |
| Andrew | Andrews |
| Anna | Warfield |
| Anna | Cottone |
| Annabelle | Fogerty |
| Asya | Quinones |
| Barbara | Winfield |
| Brenda | Aguilar |
| Brigitte | Walker |
| Brittany | Ross |
| Cheryl | Maloney |
| Chris | Mcmannamy |
| Cindy | Witte |
| Cindy | Roussel |
| Connie | Jones |
| Crista | Butler |
| Danielle | Raadney |
| Darlene | Cunningham |
| Donna | Gosselin |
| Eleanor | Montgomery |
| Elizabeth | Gehl |
| Elizabeth | Ehrlinger |
| Erin | Remias |
| Evelyn | Jones |
| Gail | Frederick |
| Georgia | Hall |
| Grace | Rubio |
| Gwendolyn | Howard |
| Heather | Dilbeck |
| Heidi | Dellamarna |
| Jennifer | Crowley |
| Johnny | Lucio |
| Jose | Cordona |
| Judy | Davenport |
| Kathy | Johnson |
| Katie | Donovan |
| Kelli | Bryant |
| Kesha | Cherry |
| Kimberly | Smith |
| Latruma | Sinegal |
| Lillian | Bahruth |
| Lisa | Roam |
| Lynnette | Martinez |
| Maria | Swick |
| Martha | Limon |
| Mary Ann | Varughese |
| Mary Ann | Morris |
| Miriam | Mikolay |
| Natasha | Romero |
| Paige | Sklavenitis |
| Pamela | Haskell |
| Patti | Mendler |
| Rachel | Carbajal |
| Randi | Richardson |
| Rashida | Smith |
| Rochelle | Cooper |
| Ruth | Higdon |
| Sahara | Aguilar |
| Sandi | Tyree |
| Sandra | Potter |
| Sandra | Lilly |
| Sharon | Bowman |
| Shawn | Locke |
| Shenica | Mork |
| Sher'Rele | Cooper |
| Sherry | Hickey |
| Sherry | Candillo |
| Susan | Hancock |
| Tamara | Bean |
| Tesse | White |
| Tina | Smith |
| Valerie | Erwood |
NEW

High Quality Postcards
Last week we announced our new postcards and the responses we received was incredible! Thank you for the great feedback. We have many new consultants that joined our company and we wanted to post the postcard information again :-)

If you want a high quality print file (pdf) that can be customized to your specifications you can now locate them on our training site (under the marketing material section).

You can copy the pdf file and take the print
file
to a local printer and have any desired amount printed at your leisure.

The postcards are beautiful! We also have a "corporate postcard"..perfect to give out to corporations.

Do postcards work? YES!
Postcards are read more readily because there's nothing to open.
AllOccasionPostcardPreview.pdf
CorporatePostcardPreview.pdf
To order 200 free postcard leads visit:
http://www.labellabasketstraining.com/postcard.html
Learn How To Market to Corporations
Spring Contest!
SPRING INTO ACTION
Starting: February 16th - March 16, 2010
Win a Beautiful Sterling Silver Necklace and Earring set.
To qualify you need :
3 sales orders processed from your store

or

5 referrals (people who signed up as LBB consultants).
This a lovely gift item to wear and showcase for the spring season.
So spring into action mode today!

Men this is a great gift to give to a loved one :-)
Thank you and much success to all. All winners will be announced end of March.
Janis & Mia
Team Meeting..Mark Your Calendar

La Bella Baskets has weekly national Team Training calls that include product information, tips to succeed, interviews with La Bella Baskets consultants, sponsoring support, and much more. See you on the call!
Hosted by: Mia Florides, La Bella Baskets Co-founder
Date: Every Tuesday night
Time: 6pm pacific time
7pm mountain time
8pm central time
9pm eastern time
Conference Dial-in: 1-218-862-1300
Conference Code: 863799
note: if you are using magic jack, you will need to call in using a different line.
Meet our Rising Stars!

We want to recognize the following team members that have generated sales or referrals. Great JOB! We are so proud of them! We look forward to seeing your name as a Rising Star!
RISING STAR CONSULTANTS (Referral Program)
Debra Taylor
Sarah Maddera
Pam Shaw
Lynn Kemp
Lisa Martinez
Sonia Vergel
Florence Maze
Tami Isbell
Juanita McKinney
Rhonda Alen
Kimberly Blamire
Pilar Abels
April Capello
Inez Zepeda
Fawn Stobaugh
Dana Ali
Carol Dunn
Kim Kirkman
Johnnie Duren
Brenda Walker
Shanterra Ellis
Gabrielle Dent
Carol Kinsley
Tina Smith
Kija Flock
Annquinnett Jones
Ken Hedgecock
Patricia Hartfield
Julianne Gula
Rochelle Cooper
Lisa Rivera
Letha Wilson
RISING STAR
CONSULTANTS (Gift Basket & Flower sales)
ALI, DANA
AUTUMN MCCLANAHAN
BAILEY, DARLENE
BELL, DEB
BENTLEY, BARBARA
BOLLING, JULIET
Brenda Walker
Butler, Kristi

Brooks, Eve

CAPPS, ANGIE
COLE, LAURIE
Debbie Williams
Davis, Tiffany

DENT, GABRIELLE
DICKSON, JANET
Donovan, Katie
Donna Smith
DUKES, LANISHA
DUREN, CHRISTOPHER & JOHNNIE
ELBA, KIM
Escobar, Tracy
GULA, JULIANNE
Harmony Madrid




Hartfied, Patricia


HENDERSON, LINDSAY
HESSLER, CHRISTIE
Hinesley , Barbara
Hurst, Bobbi

INGRAM, YOLANDA
Jennifer Lewis
Jones, Annquinnett

Julianne Gula
Claudia Velletri
Juliet Bolling
KAUFFMAN, ERICA
Kimberly Kirkman
KIRKWOOD, SHANNA
KOKOCHAK, ALTA
LANISHA DUKES
Letha Wilson
LEWIS, JENNIFER
Lisa Garner
Lynn Kemp
Maria Glode
MARTIN, ANNE




Maze, Florence

Melissa Novoa
Meryln Usher
Morrison, Jackie


NALLEY, JAIME
NESSLER-COE, JANET
O' Callaghan, Laura

OLIETTI, MIKE
PAROLA, GUYNA
PAROLA, GUYNA
PATE, MELISSA
POWELL, LEAH
RAMA PREBAH COVETZ and MICHELE RODRIGUEZ
Renee Ferguson
Rhonda Allen
RICH, LARY
RIVES, GABRIELA
ROMERO, YOLIE
SHAW, PAM
SITTON, PAMELA
SMITH, DONNA
Sterling, Carolyn

Terry Reed
Tina Smith
TORRES, CORINA

Treiss, Ingrid

VERGEL, SONIA
VOLTER, TYKIKA
WALKER, BRENDA
WALKER, BRENDA
WHITLEY, AMY
WHITMAN, KIMBERLY
WILSON, LETHA
WOODARD, DARLA
ZEPEDA, INES AND JUAN
Referral Program

Earn Extra Cash and Send us Referrals

Do you know of someone that is seeking for additional income and that would love to learn how to be a gift basket consultant and own their own gifting store?

Earn extra income and send us referrals. There is a huge market for this new home career and people are super excited about joining!
The referral program is fun and easy to advertise. You will have an opportunity to help people own a homebased business that's affordable and simple.
You can start off with printing some of our flyers and leave them in high traffic area while you are doing errands (might as well get the mileage written off).
You can also learn how to post ads online.
How to Place Free Ads Online
.
Free ads work, you just have to be consistent.
If you keep advertising this opportunity, you will get results. We have many people that are referring 1 a day (that's $450 a month) and others are referring 5 a day.
It's a fun business to promote. People don't have to buy products, collect money nor do parties! We have so many people that are super excited that they found La Bella Baskets and they love that it's a simple business.
We would love to see you get to $450 a month. I know that if you really focus on it, you can do it!
SAMPLE AD:


Gift Basket and Flowers Specialist Needed..Will Train
Great Opportunity to work from home, on your schedule for a gift basket and flower company.
We are not a mlm.
Complete Training
No inventory or shipping hassles
Bi-weekly pay.
Free to start today!
for interivew visit: www.mylabellabaskets.com/XXXX.html
click here for details
Forum (new category to help you grow your business)



We just added a new category on our forum. The new category is named:

Consultants Sharing Marketing Ideas & Referral program category!


Please take a moment and jump on the forum and share your ideas with other consultants.

Together, we can build, support and help each other grow.


Recent post from Lynn Kemp


connect with La Bella Baskets consultants. There is power in unity.

.
Consultants Testimonials

Want to be listed on our consultant website? send us your bio! This is great way to brand your name.
To submit your picture and bio please email Janis at:
support@labellabaskets.com
Sample of our site:
http://www.mylabellabaskets.com/risingstars.html
Basket of Hope Program

Basket of Hope Program Details

Refer a single mom that is going thru challenges and let us send a basket of hope to her front door.
click here for details.